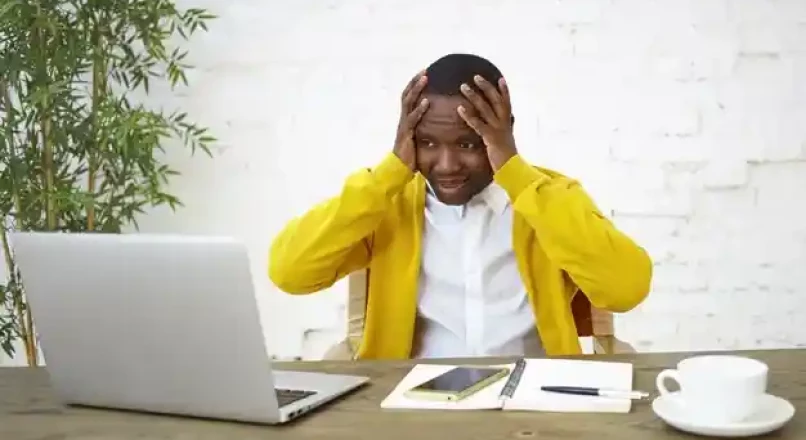 Business Blogging Mistakes.

Business Blogging Mistakes.

If you are in to online marketing for even smallest measure of time now you will agree to me that there are few thing needed by any business website in order to stay and grow with in the online sphere. Apparently, Social Media Marketing and Business Blogging are on the top of the list.

Social Media is already a strong buzz and people are talking a lot about it. Many online businesses, especially mid and small size businesses do not get business blogging right; consequently, they hurt their overall online presence instead of building it.

Here are the top 7 mistakes that many businesses do which hurt their overall digital presence instead of building it.

1.Dumping Content

This is the most common mistake that should be avoided especially if you are blogging for a business website. Blogging is a way to interact with the audience, solve their problems and clear their confusion through it but, if you are only adding content that is of no use to help audience in anyway then having a a great increase in bounce rate is just invincible.

It is important to communicate with your audience and help them instead of dumping content on the blog that does not make any sense.

Pro Tip: Write less but make sure it is meaningful for your audience and this will surely help you build your image as an expert in the industry.

2.Coping Content from other blogs

Most of the time small entrepreneurs and specially startups get blogging wrong and so they tend to read all the blogs in their respective niche, copy the best stuff and repost it on their own website.

Blogging is a way to seek audience's attention and prove you as an expert to them. If you will copy all the content and repost it on your own website, people might not respect you and would not find you as an expert but instead they will lose trust in you and your brand.

From the SEO point of view copy, pasting of content from different website comes under content duplication, which is not appreciable search engines. One can even lose rankings for key phrases due to it.

Pro Tip: Do not copy content but create your own content that people would love to link to. Incase if you really want to share the content available on other blog, always link to original source so that you can maintain user's trust (don't make it a habit).

Many times bloggers mistake blogging as SEO. Updating blogs is not all about Search Engine Optimization, they might harmonize at some point but saying that blogging is SEO will be a clearly an incorrect statement.

If you are using blogging for SEO purposes this will just give you no gain in the longer run, you might get lot of traffic out of it but even then the visitors might not convert because of the fact that your blog's content is not helping the audience but gaining search engine's top positions.

This activity can be really harmful and lose targeted traffic's trust in you, which will negatively impact the overall business.

4.Blogging without a Goal

Not just to blogging but this rule applies to everything in life. You should set a goal about everything in life. Even if you are blogging for your business in anyway, you should set your weekly, monthly and quarterly goals and track yourself accordingly.

Set your goals, which could be probably traffic, leads, signups or subscribers and track it on weekly, monthly and quarterly basis (depending on your niche). If you are not achieving your desired targets then change your strategy, content ideas and focus on other angles.

Pro Tip: Laying down and achieving the targets are really important or else you won't be able to track your progress. Set the targets and then try to test different tactics to achieve and beat your own goals.

5.Not Having a Blogging Schedule

Especially when it comes to business blogging, having a schedule is a must. Most blogs in the business industry either die young or are not able to perform well because of the improper blogging schedule.

If you are blogging on your business website, it is highly recommended to have a proper schedule so that followers and blog subscribers know when the content is going to be updated.

Remember, it is important to set a blogging schedule that is attractive to your audience as well as convenient for you. If you are going to over-burden yourself, you won't be able to produce good captivating content and might not control the pressure in the longer run.

Pro Tip: Subscribe to other industry blogs and see how they are updating, then manage your workload and see how frequently you can update your content. If you are writing worth reading, evergreen content then it is good if you update it once a week.

6.Not Promoting your own Content

This is what most of the small and mid size businesses do when it comes to business blogging, they do update their blogs from time to time but what they do not do is to promote their content on other social media platforms.

If you are writing an awesome piece of content and not promoting on social media platforms it's just like writing and dumping it on your own blog.

Always share your content to your network so that people can read and spread the words their community and people around them.

Pro Tip: If you are not promoting then better not write, as it is almost the same.

7.Test, try, analyze, test

 

This is again of those fundamentals that are unfortunately missed or not well-comprehended most of the time.

It is important for each and every blogger to test and try new ideas and tactics that strikes their mind from time to time and then analyze the results of it. Constantly testing and trying new things is mandatory when it comes to business blogging.